Trentemmy
What do you mean I have to throw it? It tastes much better!
poppyweed
This is fun, but tiring!
Emmared1986
Ouch Winkel, I thought we were friends!
Carimeli
I just love this Elmo seat!
Zangel
Look what I just found! Do you want a foot? They are quite tasty!
Lindsey7521
She can't really grab things yet but she loves to watch her moile go round and round!
Abinormal
Tegan sitting unassisted for 10 seconds at age 3.5 months!
mrs.priss7
"Seahorse, I can tell you and I are gonna get along great, and now let me eat your face..."
Lucky 428
Sitting up is hard work!
Mee83shell
"i will get you little orange doggie bone..."
tcarrol12
My little tubby legs!So strong!
hernanj00
"I said leave me alone!"
andigroves(1)
om nom nom keys....
andigroves (2)
ohhhh pretty!
JinglesChic
This thing looks fun!
Jess (bump name jesseloveschase ???)
I've gotchu now!!!
Brittani10/28
"But wait... I can't walk yet!!"
Morethanjustamrs.butstilladoreit
Aleady a seafood lover!
Mereou12
"Wanna see me shove this whole thing in my mouth?"
beckypooh03
Gotchu and I'm not letting go!
katroses3
Time for my reading for the day.
shihtzumomma
Mom! Look what I can do!
.completely.amazing.love.
3 month photo fall... errr fail?!
mommy~to~mj
"hmm...maybe I should let go of the blanket next time I roll back to belly!"
babygirl7892002
Ashton learning the ins & outs of basketball from Uncle Dusty!
redhead0525
"higher daddy, higher!"
KellyM5904
Toys are not for playing, they are for eating!
superaunt
I'm so in to my mobile that I'm about to roll over and not even know it!
DDearinger
Chillin on the floor with some toys
sharmurph18
Must. Roll. Over.
AfterAll
And... we're off....
Butterflidisco
all these toys and so little time!
JenniferJaneC
Raisin' tha Roof!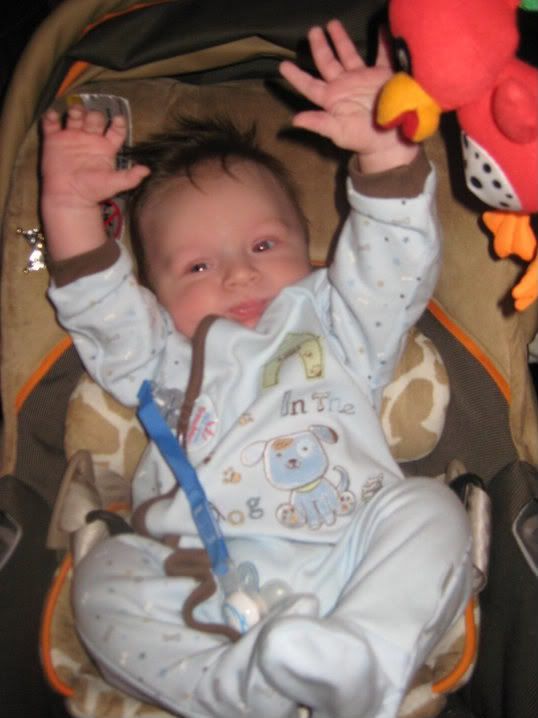 skinnursemandee
And away we go!!!!!!! Someone tell her it's not polite to lift up your dress!